Education for Hair Stylists, Nail Technicians and Estheticians
Our cosmetology courses can help you learn all of the techniques and skills necessary to pursue or futher a career in cosmetology. Our program takes you through the basics, allows you to understand the techniques, and helps you finish by mastering a set of advanced skills.
The cosmetology program at Designing Beauty Academy can help launch your career in a salon and other cosmetology professions. You will be taught different techniques for salon hair styles, nail treatments, skin care, makeup trends and more, allowing you to expand your skills in the cosmetology field.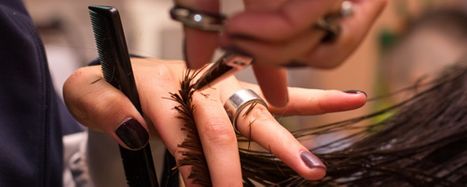 Our students learn skills and master techniques in:
Haircutting
Hair color trends and design
Daily hair styling
Formal and special occasion hair styling
Acrylic nail
Gel nails
Nail art
Nail care
Skin care
Facials
Makeup application
Makeup trends
Makeup styles
Hair removal
This is just a quick and basic overview of the skills you will be learning and mastering during our cosmetology program. By the time you finish our program, you will have advanced knowledge about hair, nail, and skin care.
When you become a student at our school, you will also be able to enjoy many benefits — from having a flexible one-on-one schedule with hands-on training, to learning the business side of cosmetology.
While you are enrolled in our cosmetology program, you will also gain skills and knowledge in:
Interview techniques
Resume development
Communication skills
Understanding the business
And more!
If you are interested in cosmetology school and think that this could be the right career path for you, join the class at Designing Beauty Academy. We will teach you the skills and techniques needed to make it in the beauty industry and much, much more.
Take a look at our student admission requirements and contact us today to schedule a tour of our school and get your questions answered!