Education for Hair Stylists, Nail Technicians and Estheticians
If you love manicures and pedicures, you know that nail art is in fact a form of art. Creating masterpieces on such small canvases is something that not everyone can do, but you can learn how to become a skilled nail technician at Designing Beauty Academy!
Our nail technician program allows you to develop and practice the skills needed in the industry. With the nail industry developing new trends, styles, and techniques, there is a lot to learn if you want to be a skill nail technician, and Designing Beauty Academy can help you learn it all! Nail art is becoming more and more advanced and creative, and we love students who have the creativity to design new styles.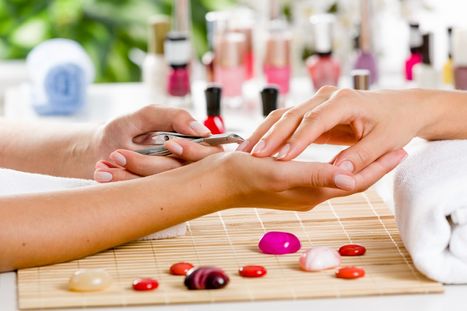 The students who enroll in our nail technician program will learn and develop skills in the following areas:
Applying hard and soft gel nails
Applying acrylics
Sculpting and tip applications
Nail artistry
Manicure techniques
Pedicure techniques
During our nail program, you will learn the skills needed to create trendy nail styles. You will learn how to master the smallest of details, create the perfect nail shape, and so much more. Being a successful nail technician takes skills that you can't learn just anywhere!
At Designing Beauty Academy, we can show you different techniques to help you master nail art. Our small classes will allow you to get a more personal education and hands-on experience. Our school also works with your schedule, helping you complete school on your own time.
While you learn all the necessary skills to become a successful nail technician, you will also learn other important skills, including:
Interview techniques
Resume development
Communication skills
Understanding the business
And more!
At Designing Beauty Academy, we will teach you all of the necessary skills you need to become a successful nail technician. We also offer hairstylist, cosmetology, and esthetician programs that can help you get started on your beauty career.
Fill out the form or contact us to learn more about our programs. Designing Beauty Academy is a one-of-a-kind beauty school that can help you start your career in beauty. Check out the admission requirements and schedule a tour of our school today!